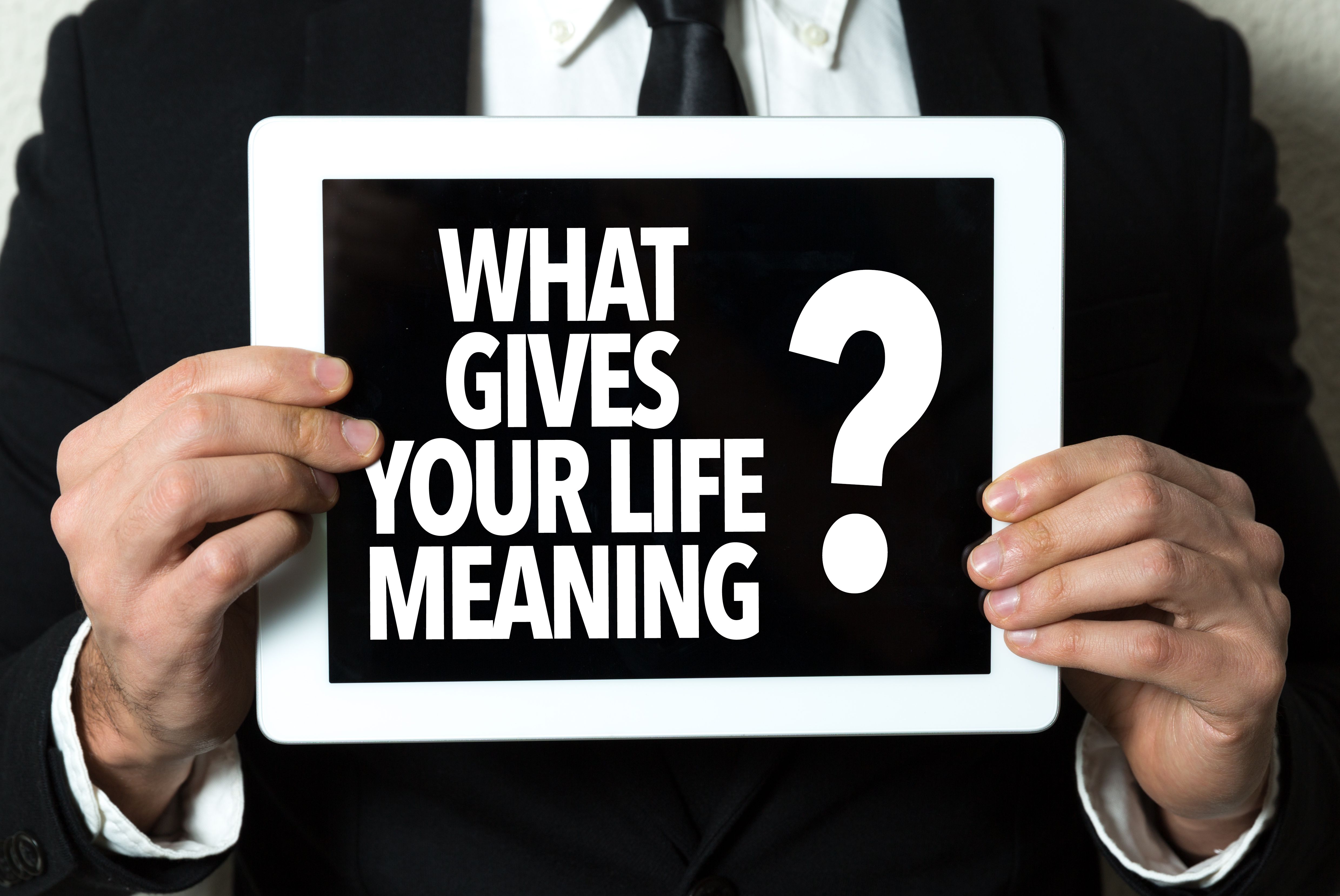 "Meaning" is one of those concepts that is hard to describe but unmistakable when experienced. Each of us can point to a moment in time when we seemed to peek behind the veil of the mundane and momentarily perceived the transcendent. It was so fleeting and unrepeatable that perhaps we convinced ourselves it was an illusion, a trick of our own imagination. This, whether real or imagined, was an experience of transcendent meaning. Even though we know intuitively that such an experience cannot be forced, we often try anyway, usually with disappointing results. 
But we also have experiences of "ordinary" meaning, a kind of fulfillment that is less intense but steadier. We can't fabricate experiences of transcendental meaning. We can only be on the lookout for them and show gratitude when they manifest. But meaning of the ordinary, reliable kind is well within our reach and worth pursuing. The alternative is a slow decay of the soul. 
For something to be meaningful, it must possess two qualities: it must be both truly good and distinctive in some way. Its distinctiveness catches our attention. Its goodness gives it its inherent value. There is hardly any relationship or experience that we cannot find meaning in because there is usually something good and unique about them. But we should set our sights not on what is merely incidentally good, but on what makes us come alive with meaning. 
Ordinary experiences of meaning show up when we apply ourselves to something worth doing for its own sake. Anytime we give of ourselves, genuinely expecting nothing in return, we sense we have done something both meaningful and repeatable. When we practice a skill, create a piece of art, or make progress in an activity we have a natural affinity for we experience meaning of a slightly different shade, but just as real. 
The meaning associated with pursuing what we are both interested in and good at grows out of a primal need to contribute something unique and valuable to our community. We can ignore this need and become only consumers of value rather than producers of it, or we can become overly competitive, which tends to pervert the pursuit of meaningfulness into a fear of failure. But what we really want is simply to feel that we are an asset, not a liability. 
Actions, behaviors, and attitudes that are truly good, such as respecting the dignity of others or showing gratitude when it is earned, are inherently meaningful in the deepest sense. The moral realm is the foundational level of reality upon which all else depends. To live in accordance with the moral law is to pursue happiness of the best and highest kind.  
To chase meaning is to pursue this kind of happiness. We do not have perfect knowledge of the moral reality this endeavor depends on, but we do have the tools with which to discover it. More specifically, the perception of our understanding, variously called intuition, faith, or common sense, is an imperfect but reliable guide to meaningfulness grounded in goodness. 
The perception of our understanding reveals not only what is meaningful about our experiences and interactions with others, but also what is useful about them. This is a utility that goes beyond pure utilitarianism, however, because it never loses touch with the moral dimension of reality. It does not only ask, "Is it useful?" but also "Is it good?" 
We can find meaning in anything by understanding what makes it good and unique. This is meaningful understanding and it goes beyond just identifying what a thing is. To understand what is unique and good about a thing, experience, or most importantly, a person, is to grasp its reality as it relates to us and the wider world. 
Chase Meaning explores every aspect of meaningfulness, from the practical utility of paying attention to the philosophical underpinnings of ethical decision-making. The thread that runs through it all is the conviction that real meaningfulness is discoverable, it is worth pursuing, and each of us is equipped to do so through the perception of our understanding. This pursuit is what makes life worth living.