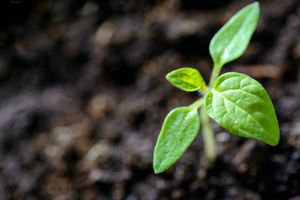 Depending on one's perspective, the term "self-improvement" either holds the promise of growing beyond the mistakes of the past or it is an unrealistic aspiration to be better than we actually are. I think most of the time we find ourselves somewhere in the middle. We aspire to be a better version of ourselves than we were the day before but we find ourselves making many of the same mistakes. 
Instead of "self-improvement," some moral philosophers use the term "self-cultivation." There's nothing wrong with the former term, but the latter seems to be a better fit for the human condition. Consider the cultivation of a plant. To do so requires the gardener to identify what the plant is and what it needs to develop into its full flowering. There is nothing forced or artificial about it, as can sometimes be the connotation given when using the word "improve." 
Rather, the successful gardener learns how to cooperate with the laws of nature to help the plant become most fully itself. This fully-developed state is already woven into the cellular structure of the seedling before it is even planted in the soil. The role of the gardener is not to force growth, but to unlock and facilitate it. 
Like the plant, the blueprint for what humans are meant to be is written into their souls from the earliest stages of personhood. Even before a mother hears her baby's first cries on the day of birth, that baby already has a destiny and a purpose: to understand what is good, do it, and take pleasure in doing it. 
Like the plant, the baby doesn't need to be forced to grow. What he or she needs is to experience the right set of conditions for the body and soul to realize their potential for truth, beauty, and goodness.  
Like the plant in the garden, we don't force ourselves to improve. But what we can do is set the conditions for growth. Anyone who's made an effort to get into better physical shape knows the hardest part is A) understanding what the right program is for you, and B) just getting to the gym. Once you've got those, momentum is on your side. 
Just as a plant must be pruned as well as nourished, so do our souls. We are not perfect beings, and much of our growth comes from clearing out obstacles to development. So self-cultivation consists of two major parts: an infusion of what is good along with a cleaning out of what is not.  
What is interesting is how often these two go hand-in-hand. We do not usually succeed in removing something bad without replacing it with what is good. Or maybe it's the new good thing that drives out the old bad. Either way, the void will be filled. The question is, with what? 
I experienced this vividly while in the early stages of sobriety. I was so used to reaching for a bottle or can in my free time that not doing so seemed impossible. The way I beat this response was instead of picking up a drink, I picked up my guitar. Within seconds my attention was drawn from any thought of alcohol and instead was consumed with musical creation. It was concurrent pruning and fertilizing. 
This brings up another relevant point: No area of growth is inconsequential. The soul is not compartmentalized, so self-cultivation in areas that seem inconsequential, such as healthy hobbies or interests, is as nourishing to one's soul as anything. Witherspoon confirms, "There is such a connection among all the arts that improve or embellish human nature, that they are best promoted in conjunction, and generally go in a body" (Pg. 230). This explains why the connection between my musical cultivation and my sobriety is much closer than one might suspect.