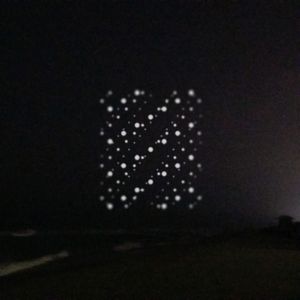 Music speaks directly to our intuition, which is the direct apprehension of fundamental truths prior to any intentional reasoning. Our understanding immediately grasps the story that music tells, which is partly why music affects us so powerfully. It bypasses logic, resulting in an unencumbered encounter with raw meaningfulness. It's medicine for heartsickness. It's motivation for sluggishness. It's icing on the cake of affection and inspiration for the unimaginative. 
The music created by instrumental rock artist Sollunar does all of this and more. His newest endeavor, Emerse, defies simplistic categorization. In his own words it "is a cinematic experience that follows a dynamic tour through careful soundscapes and high-energy rock forays, but always maintains a deeply meditative attitude at its core." Emerse "presents an emotional journey that encourages the listener to use the opportunity as a space for honest self-reflection and, hopefully, gaining new perspective and resolve." 
This is a tall order, as is any attempt to engage artistically with the deepest matters of the soul, but Sollunar beautifully lives up to his promise. The problem (at least for a reviewer) is that in doing so he frustrates any attempt to give canned complements to his work. Emerse demands to be listened to attentively, deliberately, and with an open mind if one is to fully appreciate the story it is telling. It requires the same if one is to write about it credibly 
This being the case, I am reviewing this EP in the purest way possible, which is intuitively. As I listen, I will simply write about the effect each track has on me at a soul-level and, as much as possible, convey what I understand to be its message to me. As far as I understand the concept, this is the definition of a meditative state: putting a temporary pause on logical reasoning for the sake of focusing in on one's intuitive understanding. 
It is fitting to review Sollunar this way because it is according to his own terms. In his artist bio he admits the project is driven by "the universal impulse to make sense of the metaphorical world through identifying with story and art." If he has really done this well, and I believe he has, the story Emerse tells will feel different to each listener. This is because the metaphorical world invites the imagination to wander, and each imagination chooses a slightly different path to meander along. The same canvas of sound elicits subjective thoughts and feelings unique to each listener, and Emerse is able to do so by being simultaneously consistent, adventurous, and tasteful throughout.  
What follows is a brief peek into the thoughts, feelings, and imaginings Emerse calls forth in me. I encourage you to take the journey for yourself and see where your own intuition leads you. 
1 - Rain Rehearsal 
One has the sense that he has taken the first step on a journey in which all is uncertain but the most important thing: it is a journey worth taking. A quiet excitement rises in one's chest as the seen and unseen realms come closer together. What will passing to the other side reveal? 
2 - Few and Far Between 
Uncertainty, still, but also resolve. Something has made me ready for this journey, and despite my initial misgivings I do not take it alone. There is a Guide, still unseen, but present, having equipped me from my birth with the faculties to know enough. Enough is not everything, but it is sufficient. Sufficient for what? To make it all worthwhile.  
And it is only under pressure that I surrender to that Guide and find, despite the struggle and exhaustion, he has given me strength I would not have otherwise known I possessed. And there is also reprieve at points. There is rest. 
Like the struggle, rest has a purpose. It is a contemplative time, an opportunity to internalize the lessons that have revealed themselves but require marinating in to fully take ownership of. 
These lessons are to be shared. Left and right, none of us is alone in either our bearing of burdens or our gaining of strength to do so. A team, a family, is the appropriate place for a properly oriented individual. 
3 - Liminalist / 4 - Inlander 
Whimsy has its place on this journey. Whimsical things are not always silly things. Such paradoxes as serious whimsy keep us interested in reality. Seen in such states as happy sorrow or exhausted contentment, paradoxes humble us and entice us to experience more. They allow us the opportunity to revise our expectations, such as choosing to let reality reveal itself rather than imposing our opinions on it. More often than not, this is how the Guide instructs us. Choosing early surrender to the Guide is a sure way to avoid meaninglessness. 
And that is the key to this journey. The Guide knows where to go to lead us to what we seek. And what we seek is meaning, belonging, a true home. Is there a more beautiful word than "homecoming"? 
5 - Kundika 
Homecoming, in its best sense, means reuniting with that which is best. It is laughter with trusted and beloved companions. Much of one's appreciation for the homecoming itself is driven by reflection on how strenuous the path to get there was.  
Reflection on that journey inspires both confidence and gratitude. There is confidence because the challenges revealed what I am capable of. There is gratitude because those same challenges showed me who is truly there for me unconditionally. May I prove myself of the same substance.